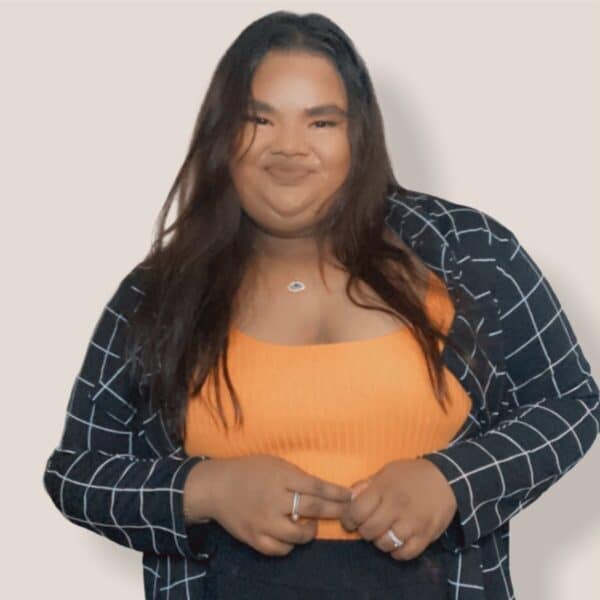 Ashami Thevathas
Human Resources Intern
"You may not control all the events that happen to you, but you can decide not to be reduced by them." – Maya Angelou
My name is Ashami Thevathas and I am a Tamil woman. I'm currently enrolled in the Business Administrative – Human Resources program at George Brown College. I have 7+ years of customer service and 3+ years of Human Resources work experience. I aspire to further pursue my career in the Human Resources field and grow my customization business RathaDreams. I love meeting new people and hearing about their life journey. My hobbies include painting, writing, and spending time in nature.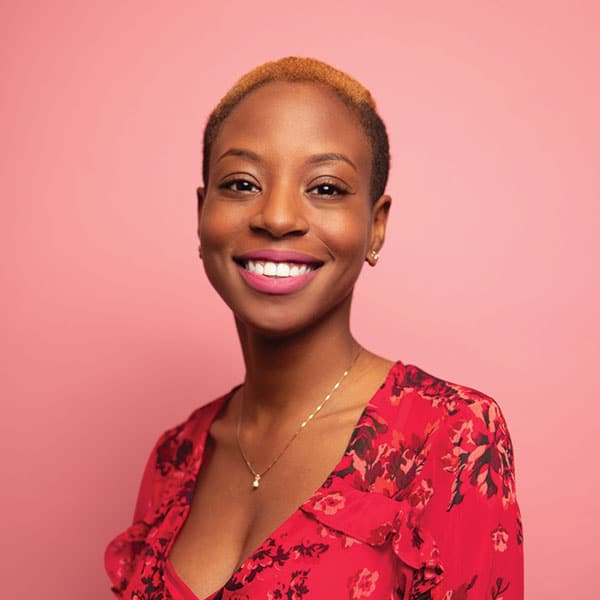 Chanèle McFarlane
Career Strategist in Residence
Chanèle McFarlane is a multiple award-winning Certified Career Strategist, TEDx speaker and writer. As the Founder of her career advice website, Do Well Dress Well, she has built an international audience around her approachable and practical advice on personal branding and career strategy. Chanèle is a sought-after public speaker who has spoken for several organizations, universities and colleges across North America. Her expert commentary has been featured in media outlets such as Fast Company, Elle Canada, Forbes, Canada's National Observer, CBC Toronto and more.
A trusted advisor on youth employment, Chanèle currently serves on the advisory group for Accelerate Her Future and Humber College's Content Strategy program. In September 2020, she was selected as one of 120 leaders from across Canada to be a delegate facilitator for FastForward2020, a summit to develop actionable solutions to support youth employment during the pandemic. Previously, Chanèle sat on the inaugural boards for Young Women in Business Toronto and Notable Life, Canada's largest platform for young professionals. She has been recognized as one of PR in Canada's Top 30 Under 30, one of the Top 100 Black Women to Watch in Canada and one of the Top 25 Women of Influence.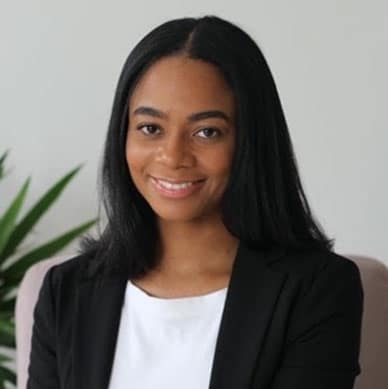 Chanel Williams
Social Media Lead
"We are vibrant, brave and courageous. Together we can overcome any obstacles we may face. Let's continue to push down barriers and break glass ceilings."
With a passion for creating aesthetically pleasing images, Chanel thrives on motivating youth, engaging with peers and learning new skills. She finds comfort with her laptop in-hand expressing her creativity through digital mediums. She currently works within Human Resources and has also gained experience as a Student Career Advisor. As the Social Media Lead at AHF, she aims to uplift and empower young women by helping them embrace their creativity while achieving their personal and professional goals.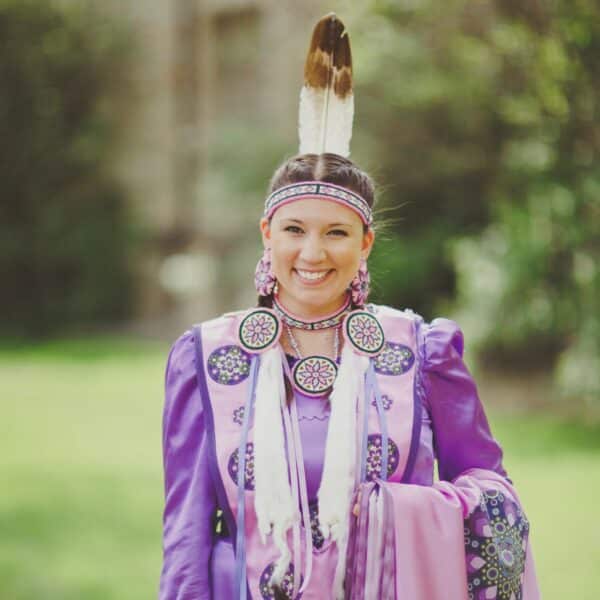 Dana Carriere
Indigenous Engagement Lead
"If there's one thing I've learned in life, it's the power of using your voice" – Michelle Obama
Dana is a proud Cree/Metis woman with a strong connection to her Cree culture, values, and worldview. She received her BA, MA, and MBA from the University of Saskatchewan and has worked in various roles in higher education throughout her professional career. She has played a leading role in many Indigenous engagement and equity, diversity, and inclusion (EDI) strategies and initiatives and advocates for building more inclusive practices and processes in post-secondary environments and in workplaces. Her passion and goals are to give back and contribute to the prosperity of Indigenous people and communities, and advance reconciliation, Indigenous engagement, and EDI priorities and goals. In her spare time, she is an artist and entrepreneur, making creations through beadwork and sewing, and enjoys hunting, fishing, dancing powwow, and spending time with her husband and two little dogs.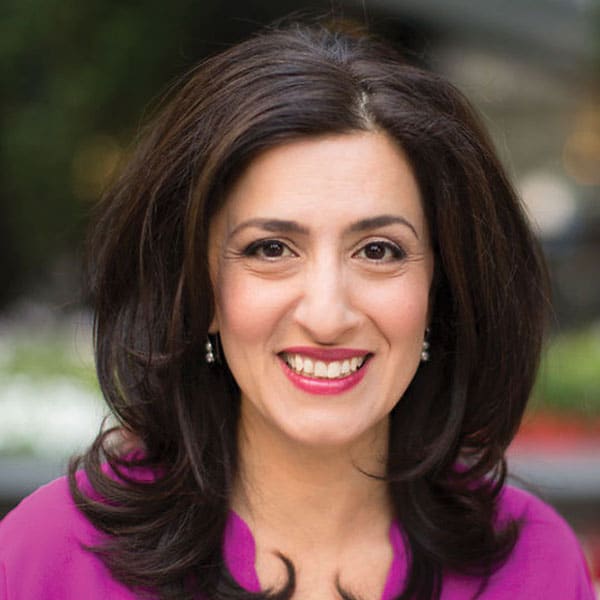 Golnaz Golnaraghi, MBA, DBA
Founder
"We must create the world we want to live in – a world where all women have a seat and voice at the table, live their potential and flourish."
Dr. Golnaz Golnaraghi is a facilitator, educator, researcher, published author, social entrepreneur and an advocate for gender and racial equality. With 15 years in corporate marketing with large multinationals and 14 years spent designing and delivering transformative learning experiences focused on youth, women and early career leaders, Golnaz is Founder of Divity Group Inc., through which she provides facilitation, learning and program design, as well as leadership development and equity and inclusion education. She launched her legacy project, Accelerate Her Future in 2019, a career accelerator for early career women of colour pursuing careers in business and tech. She holds an MBA from the University of British Columbia and a Doctor of Business Administration from Athabasca University.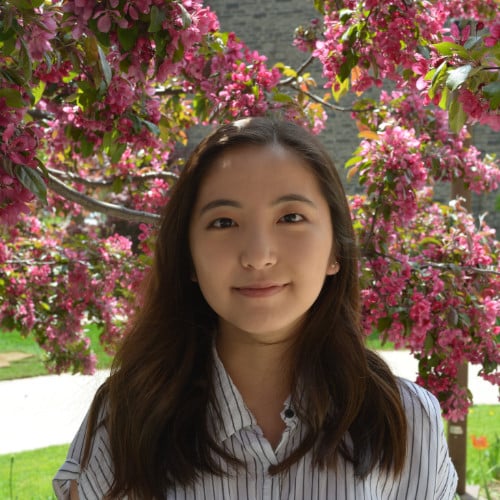 Kelly Sung
Community Engagement Specialist

"Every day, you have the power to choose our better history — by opening your hearts and minds, by speaking up for what you know is right" – Michelle Obama

With numerous years of experience in various non-profits or student organizations, Kelly is a passionate activist focused on community welfare and migration and refugee rights. She is currently pursuing a BA from the University of Toronto, studying Political Science, Criminology and Sociology. She currently works with community charities to help underserved populations and provide essential human services. In her free time, she can be found reading or watching films, and is always open to recommendations!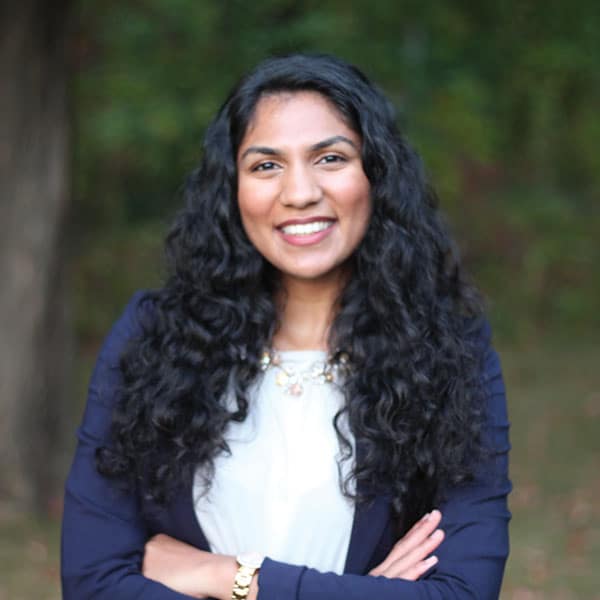 Nadia Alick
Community Engagement Lead
"Empowering all women to be their authentic selves and reaching their fullest potential is revolutionary."
Nadia is a challenge seeker impassioned by matters of the environment, human rights and gender equity. She holds a MSc in Sustainability Management from the University of Toronto with most of her graduate training and professional experience focusing on sustainability education and community engagement in local environmental issues. She currently works with the public sector specializing in natural resources policy and management. She is an avid dancer and hiker and enjoys finding off the path places to dine and explore in the city!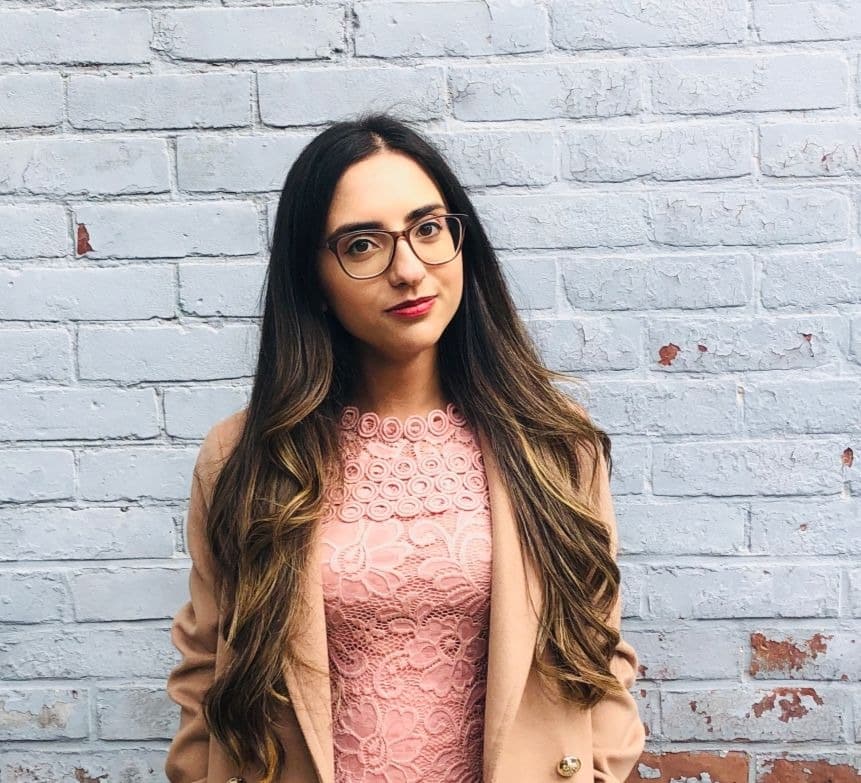 Natasha Leghari
Digital Content Creation
"I've learned that people will forget what you said, people will forget what you did, but people will never forget how you made them feel." – Maya Angelou
Natasha is proud AHF Fellow graduate from the winter 2021 cycle. She is currently pursuing her MBA at DeGroote School of Business and completing her internship at Empathy Inc. Her prior experience includes working within the higher education sector supporting students in a meaningful way at a pivotal time in their lives. She is always striving to learn, grow and network within the community and give back through volunteerism. In her spare time, she enjoys creating DIY projects and lets her creative juices flow with water colour painting while enjoying a warm cup of chai.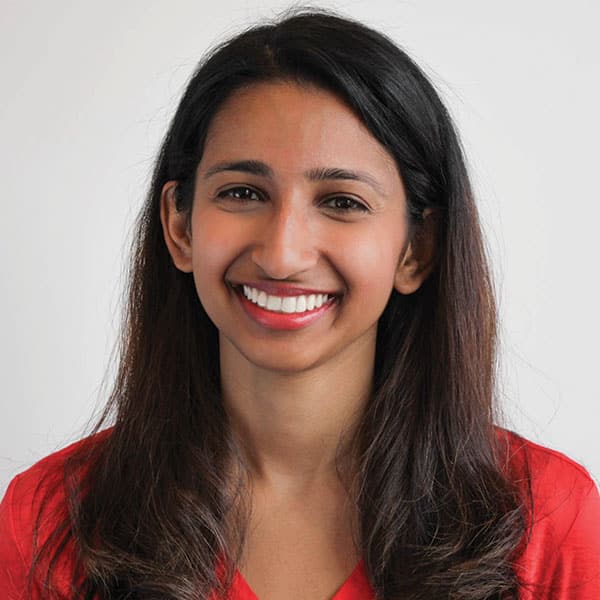 Natasha Sidi
Operations and UX Lead
"At the centre of every woman lives a goddess who guides her to realize her divine power, conspiring the grand scheme for justice, equity, and inclusion."
Natasha is an experienced design consultant. While pursuing her teaching certificate, and a BComm (Spec. Hons) from York University, Natasha realized that she could make a bigger impact in the world outside of the classroom. She ventured into the field of design and fell in love with the endless possibilities of what it can solve. She is often invited to lead workshops on the topic of UX/UI design attended by women entering the STEM fields. Her personal north star is to make the world just, equitable and inclusive for BIWOC women and girls. Outside of work, you can find her snuggled up with a hot cup of chai and reading poetry by Rumi. Born and raised in Tanzania, Natasha spent her childhood going on safari trips, and has survived an elephant charge twice!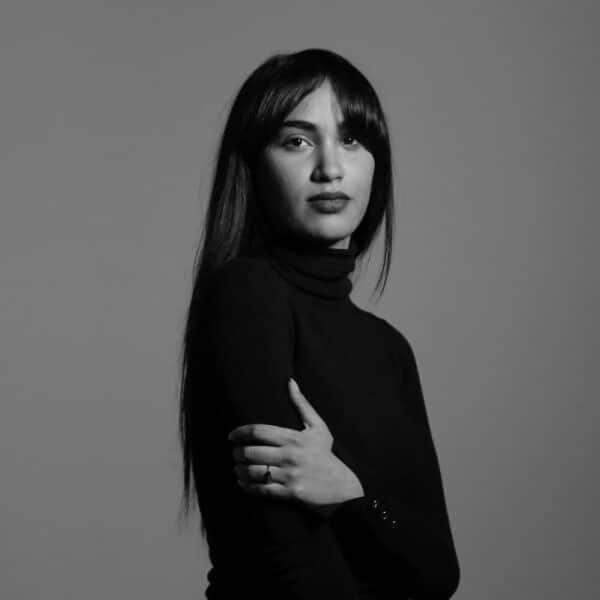 Qudsiya Jabeen

Event Marketing Intern
"You have to act as if it were possible to radically transform the world. And you have to do it all the time."― Angela Davis
Qudsiya is a multi-hyphenate practising design, strategy and direction. She is passionate about social innovation and community engagement. She believes in combining strategic and innovative practices to have community-driven impact. She is a graduate from Ryerson's RTA Media Production program and believes that storytelling can be a conduit for behaviour change, advocacy and healing. Her prior experience includes working with nonprofits and startups in event planning, digital marketing, brand strategy and project management. In her spare time, she can be found producing podcasts and practicing photography!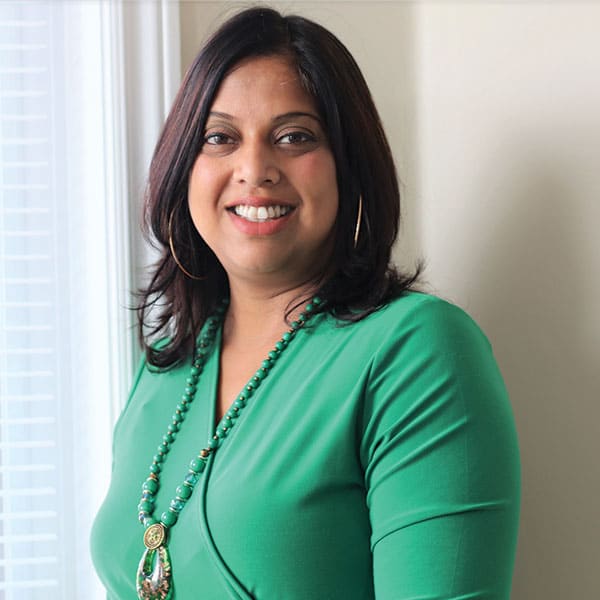 Rashmi Venkatesh
Mentor Engagement Lead
"Yesterday I was clever, so I wanted to change the world. Today I am wise, so I am changing myself" – Rumi
Rashmi  is a technologist with a career spanning close to 2 decades in product development, business analysis and project management primarily in the financial and pharmaceutical industries.  She is a passionate advocate for Diversity, Equity and Inclusion in the technology space and loves mentoring, connecting and coaching women and using technology as a means to empower people with differing abilities. Rashmi is a celebrity aficionado and a devoted history buff who can often be found dreaming up plans to travel the world.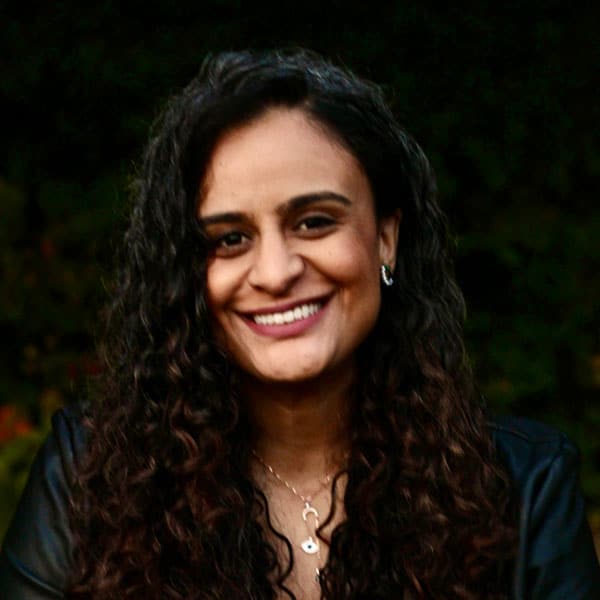 Sumayya Daghar

(On Sabbatical)


Operations and Strategic Initiatives Lead
"Let's script our own narrative and celebrate our greatness."
Sumayya works in the private sector in the field of data analytics. Prior to that, she worked in the public and non-profit sectors working on building an innovative curriculum for higher education and grassroots social justice projects. Her passions are eclectic as she is, ranging from representation and identity politics to ethnomusicology of diaspora music. If you've got a good beat or would love to discuss your aversion to the "where are you from?" question, drop her a line!