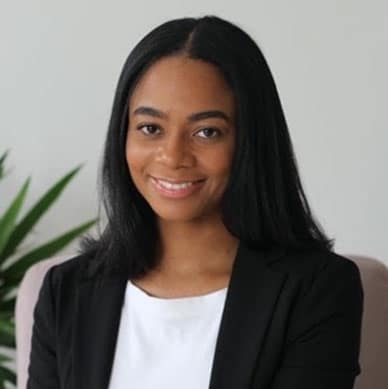 Chanel Williams
Social Media Lead
"We are vibrant, brave and courageous. Together we can overcome any obstacles we may face. Let's continue to push down barriers and break glass ceilings."
With a passion for creating aesthetically pleasing images, Chanel thrives on motivating youth, engaging with peers and learning new skills. She finds comfort with her laptop in-hand expressing her creativity through digital mediums. She currently works within Human Resources and has also gained experience as a Student Career Advisor. As the Social Media Lead at AHF, she aims to uplift and empower young women by helping them embrace their creativity while achieving their personal and professional goals.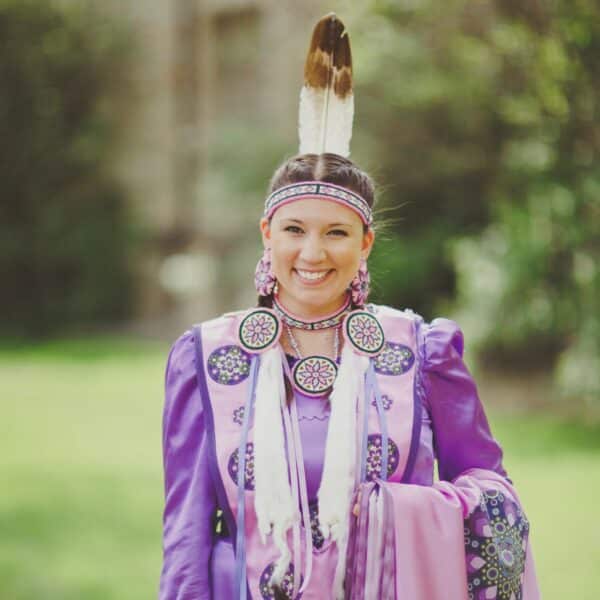 Dana Carriere
Indigenous Engagement Lead
"If there's one thing I've learned in life, it's the power of using your voice" – Michelle Obama
Dana is a proud Cree/Metis woman with a strong connection to her Cree culture, values, and worldview. She received her BA, MA, and MBA from the University of Saskatchewan and has worked in various roles in higher education throughout her professional career. She has played a leading role in many Indigenous engagement and equity, diversity, and inclusion (EDI) strategies and initiatives and advocates for building more inclusive practices and processes in post-secondary environments and in workplaces. Her passion and goals are to give back and contribute to the prosperity of Indigenous people and communities, and advance reconciliation, Indigenous engagement, and EDI priorities and goals. In her spare time, she is an artist and entrepreneur, making creations through beadwork and sewing, and enjoys hunting, fishing, dancing powwow, and spending time with her husband and two little dogs.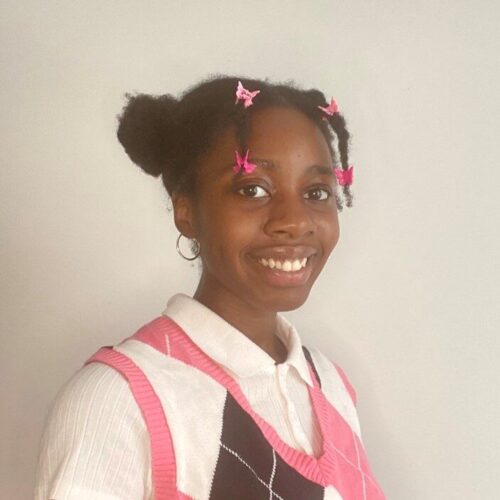 Deborah Eliezer
Research & Digital Marketing Assistant
"My mission in life is not merely to survive, but to thrive; and to do so with some passion, some compassion, some humour, and some style." – Maya Angelou
Deborah Eliezer has a passion for engaging in community volunteerism and has years of experience with volunteering for youth and children services. She is currently pursuing a Bachelor of Commerce degree at MacEwan University studying Marketing. Currently, she is giving back to the community by volunteering her time and donating resources to a variety of non-profit organizations. Her favourite activities to do in her free time are watching films, baking and reading.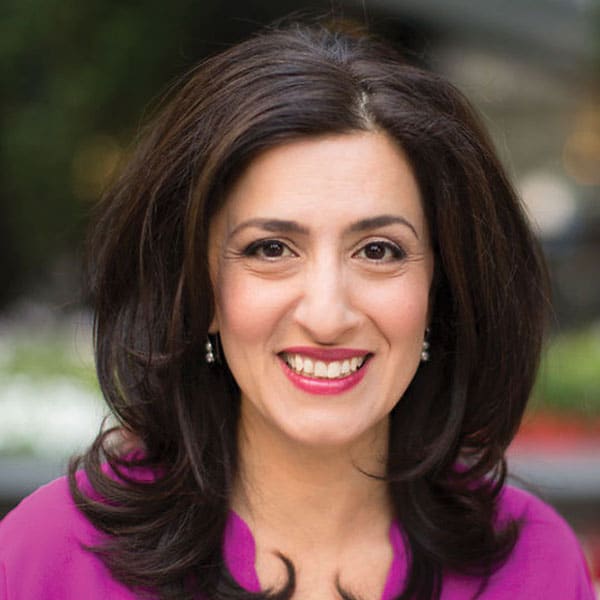 Golnaz Golnaraghi, MBA, DBA
Founder
"We must create the world we want to live in – a world where all women have a seat and voice at the table, live their potential and flourish."
Dr. Golnaz Golnaraghi is a facilitator, educator, researcher, published author, social entrepreneur and an advocate for gender and racial equality. With 15 years in corporate marketing with large multinationals and 14 years spent designing and delivering transformative learning experiences focused on youth, women and early career leaders, Golnaz is Founder of Divity Group Inc., through which she provides facilitation, learning and program design, as well as leadership development and equity and inclusion education. She launched her legacy project, Accelerate Her Future in 2019, a career accelerator for early career women of colour pursuing careers in business and tech. She holds an MBA from the University of British Columbia and a Doctor of Business Administration from Athabasca University.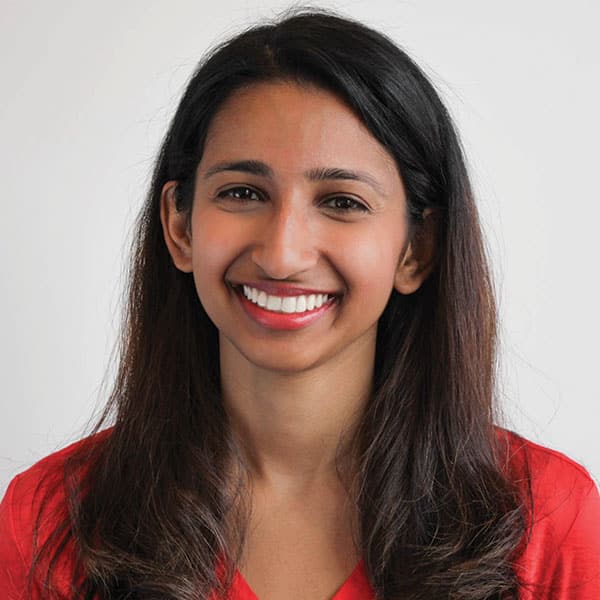 Natasha Sidi
Operations and UX Lead
"At the centre of every woman lives a goddess who guides her to realize her divine power, conspiring the grand scheme for justice, equity, and inclusion."
Natasha is an experienced design consultant. While pursuing her teaching certificate, and a BComm (Spec. Hons) from York University, Natasha realized that she could make a bigger impact in the world outside of the classroom. She ventured into the field of design and fell in love with the endless possibilities of what it can solve. She is often invited to lead workshops on the topic of UX/UI design attended by women entering the STEM fields. Her personal north star is to make the world just, equitable and inclusive for BIWOC. Outside of work, you can find her snuggled up with a hot cup of chai and reading poetry by Rumi. Born and raised in Tanzania, Natasha spent her childhood going on safari trips, and has survived an elephant charge twice!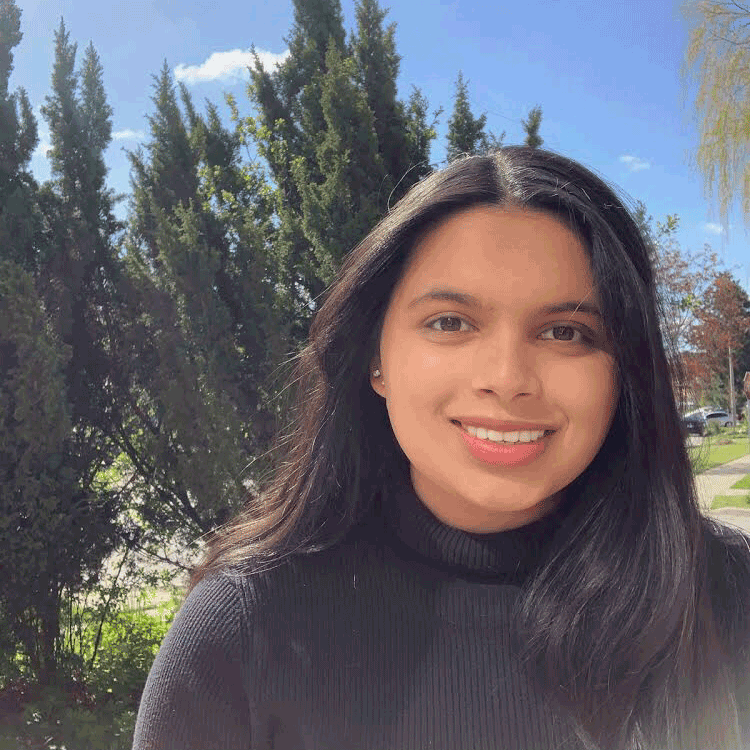 Simran Bakshi
Program Coordinator
"The ability to tell your own story, in words or images, is already a victory, already a revolt." — Rebecca Solnit
Simran Bakshi is a passionate researcher and advocate for gender equality and intersectional feminism. She is currently pursuing her BSc at the University of Western Ontario. As a Market Research Assistant at AHF, she hopes to conduct and support research through an interdisciplinary approach that addresses multiple discriminations faced by BIWOC. In her free time, she loves practicing martial arts and travelling around the world.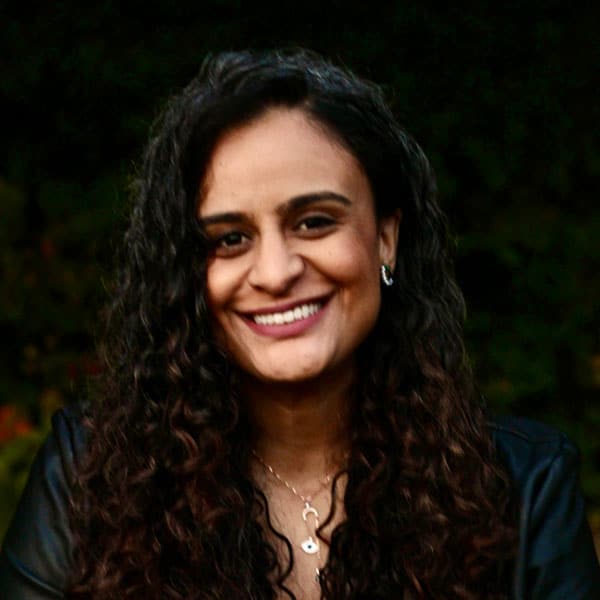 Sumayya Daghar

(On Sabbatical)


Operations and Strategic Initiatives Lead
"Let's script our own narrative and celebrate our greatness."
Sumayya works in the private sector in the field of data analytics. Prior to that, she worked in the public and non-profit sectors working on building an innovative curriculum for higher education and grassroots social justice projects. Her passions are eclectic as she is, ranging from representation and identity politics to ethnomusicology of diaspora music. If you've got a good beat or would love to discuss your aversion to the "where are you from?" question, drop her a line!