AHF Fellowship Circle Winter 2023
AHF's Fellowship Circle is a highly curated and tailored 10-week program designed by and for self-identifying Black, Indigenous and women of colour in Canada looking to invest in their future. The program provides small group mentorship, networking and career readiness labs. Applications Closed Dec 4, 2022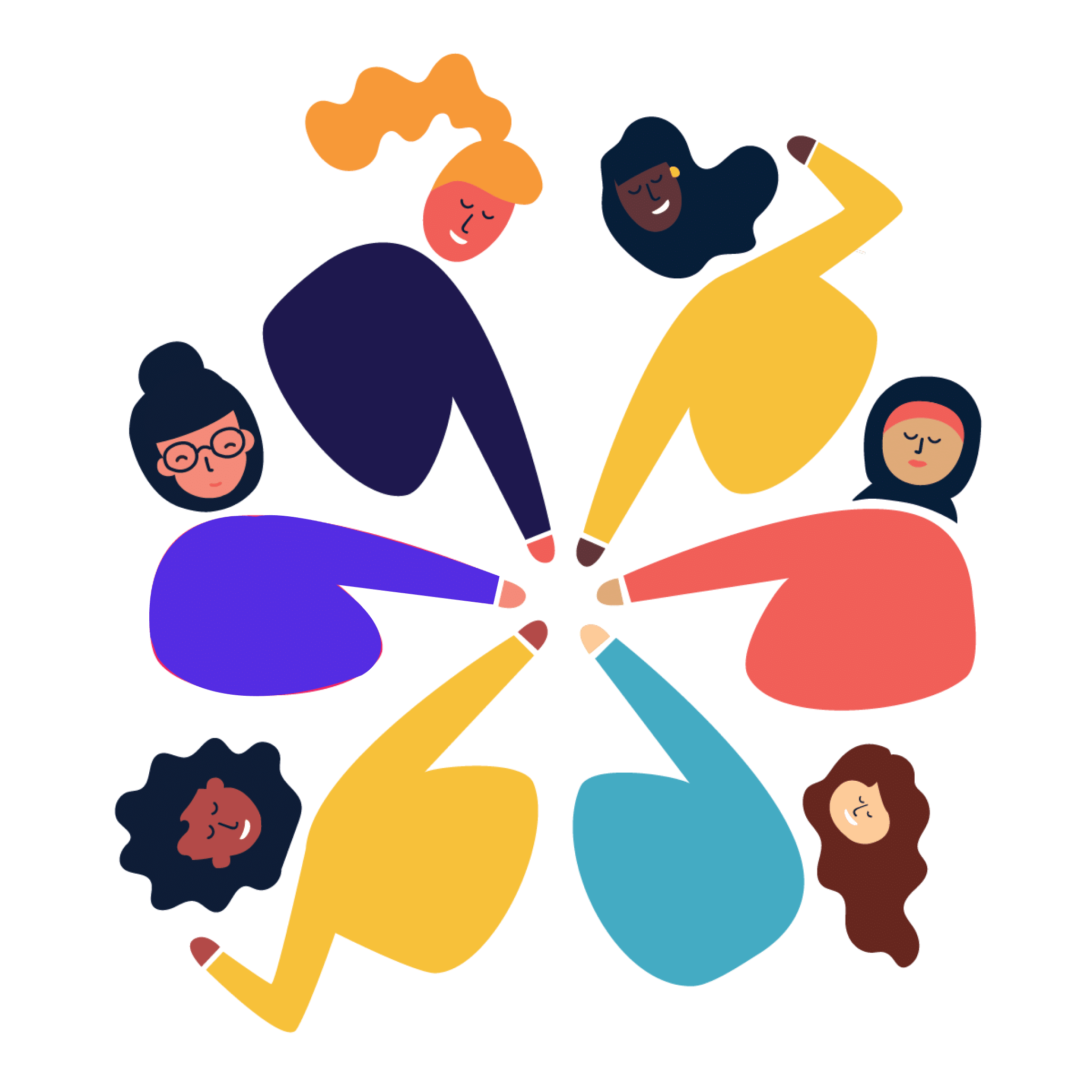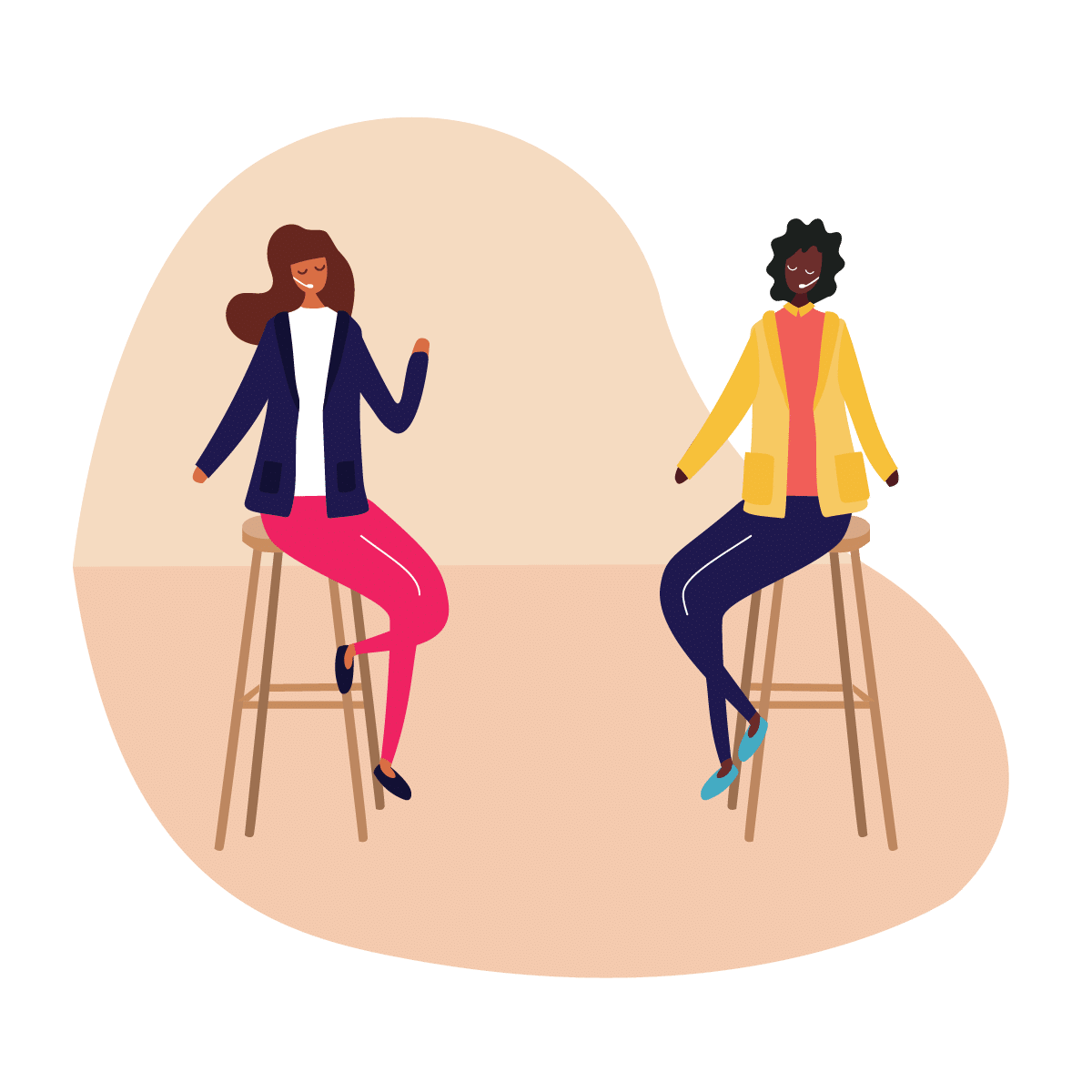 An Enriching 10-Week Experience
As a successful Fellow, you will engage in small Group Mentorship Circles and Career Readiness Learning Labs, while having access to mental health and wellbeing educational resources and networking opportunities. 
This holistic 10-week journey is ideal for students and recent graduates from post-secondary looking to build authentic relationships, gain mentorship, and gain foundational career readiness skills, along with the crucial tools to help you with career and leadership development.
event_available
Part-Time Model
Gain mentorship and develop career readiness skills for your future while honouring your existing commitments. Through this program you will attend one weekly session for two hours for a duration of ten weeks.
menu_book
Develop and Expand your Gender and Racial Equity Knowledge
Enhance your personal knowledge of gender and racial equity as well as the unique experiences of Black, Indigenous and women of colour in their career development and workplace.
groups_2
Exchange Advice with Peers & Mentors
Participate in virtual small Group Mentoring Circles applying AHF's Reciprocal Mentorship model which applies a strength-based and inclusive approach that respects the contributions of Fellows and Mentors. Focusing on the whole person, this approach respects different lived experiences.
handshake
Community & Networking
Join a cohort of Fellows embarking on the same career and leadership development journey as you, engage in meaningful discussions with mentors with industry experience, and gain access to AHF's network of supportive alumni and community members. Attend a virtual Wrap-Up celebration event with speakers and network industry professionals.
workspace_premium
Career Readiness Skills
Attend four virtual Career Learning Labs led by engaging facilitators and speakers covering a variety of career and leadership development topics including reframing imposter thoughts, creating your brand through storytelling, resumes and cover letters that market your value, building authentic relationships & networks, and more.
folder_open
Build Your Resume & LinkedIn Profile
Receive a certificate once you've completed this program to add to your resume and LinkedIn profile.
Career Readiness Bootcamps
A day-long experiential and interactive virtual Career Readiness Bootcamp held on a Saturday. Hear from speakers and dynamic facilitators covering how to use LinkedIn to market your value, build authentic relationships and networks with others, and more.
Career Learning Labs
Participate in four experiential Career Learning Labs covering authentic self-awareness, how to make your resume stand out, interviewing like a pro, and telling your story with impact, and more.
Small Group Mentorship Circles
Small groups of Fellows will be matched with mentors with industry experience. Meet in your mentorship circles four times over the course of the program to discuss career paths, career development, how to approach opportunities, and have a safe space to share.
Health & Wellness Educational Resources
Facilitated sessions and resources that seek to cultivate a space to explore mental health and wellness topics and practices, tailored to the experiences of Black, Indigenous, and women of colour.
AHF Events & Community Access
Invitation to AHF Networking events for the duration of the program and access to our private Slack community where you can network and make connections.
Eligibility
To be eligible for the Fellowship Circle, you must meet all criteria below
Self-identify as a Black woman, Indigenous woman (i.e. First Nations, Inuit, Métis), or woman of colour (i.e. Arab, Filipino, Japanese, Korean, Latin American, South Asian, South East Asian, West Asian, East Asian, etc.) 

Reside in Canada

Are 18+ years of age, currently a domestic/international student or recent graduate (graduated within 1 year of applying) from a designated post-secondary institution
Pursuing a career in business or STEM

Committed to the successful completion requirements of the Fellowship Circle which includes a Career Readiness Bootcamp on January 14, 2023, weekly supplementary activities, and attending 10-weekly sessions on Thursdays, January 26 – March 30, 2023, approximately 7:00 – 9:00 pm ET.
Ready to Invest in Your Future?
#RealTalk, as Black, Indigenous and racialized women ourselves, we've had imposter thoughts about applying to programs. Did you know, imposter thoughts are a systemic problem and not a personal one? We want to see more of us thrive and our programs are designed for YOU. We encourage you to give yourself permission to go for this wonderful opportunity, today!
Applications Open
October 12, 2022
Applications Close
December 4, 2022
Selection Process
December 5 – December 21, 2022
Successful Applicants Informed By
December 21, 2022
Fellowship Circle Program
January 14, 2023 (Career Readiness Bootcamp)
January 26 – March 30, 2023 (10-week program)
What is the participant eligibility criteria?
Please refer to the Eligibility Criteria found on the Become a Fellow page.
What is the participant eligibility criteria?
Please refer to the Eligibility Criteria found on the Become a Fellow page.
What types of questions should I expect in the application?
The application form is made to be user-friendly. It includes a combination of basic demographic and applicant profile questions as well as open-ended questions. You will also attach a 2 page PDF copy of your resume.
What is the selection committee looking for when they review my application?
The selection committee will encompass the AHF team. Each submission will be anonymized (names and schools removed) and reviewed independently by two Selection Committee members. Criteria will include: meeting eligibility criteria, availability to attend weekly programming and complete supplementary activities, clear expression of what you hope to get out of the program, clear career goals aligned with the Fellowship Circle program goals, leadership potential; growth mindset and commitment to the value of fellowship and community.
Is there a participation fee?
There is no fee to apply. Applicants who are successfully accepted into the program as Fellows pay a participation fee of $50 plus tax. A limited number of financial bursaries are available on case-by-case basis to cover participation fee. Should you require a bursary, indicate in your application when applying.
What is the time commitment for AHF's Fellowship Circle?
Time commitment for the Fellowship Circle includes a Career Readiness Bootcamp on January 14, 2023, weekly supplementary activities, and attending 10 weekly sessions on Thursdays, January 26 – March 30, 2023, approximately 7:00 – 9:00 pm ET.
What industries and companies will be represented by the Mentors and facilitators in the program?
Mentors and speakers will primarily represent the business and STEM sectors, as well as subject matter expertise in the area of career and leadership development, and equity, diversity and inclusion.
How many times per year will AHF's Fellowship Circle run?
In 2023, AHF's Fellowship Circle will run once in Winter 2023.
Can I apply again for a future Fellowship Circle?
Of course! Applicants who were not successful in past cohorts can apply again.
I'm interested in supporting the program as a Mentor, or corporate partner. How do I get involved?